Leicestershire - The Prison: Age 18+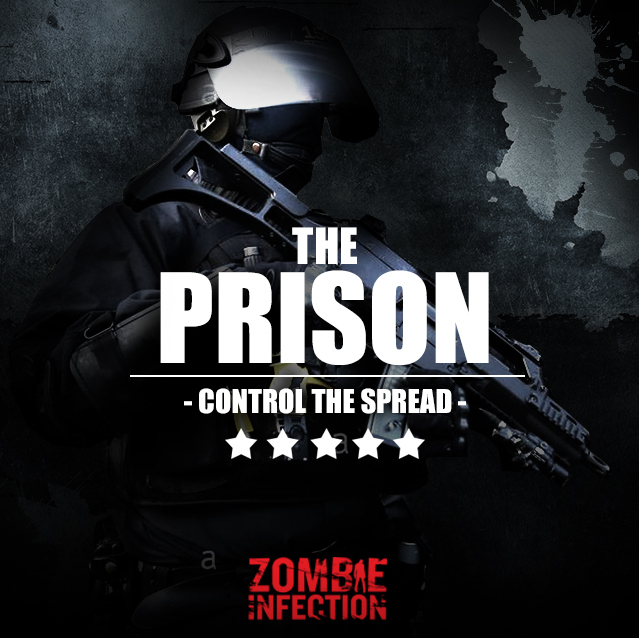 Duration: 3 Hours (approx.)
Location: Oakham, Leicestershire
Product code: OAZI
Your Zombie Infection Experience Event will last approximately 3 hours and consist of objective based gaming and the instinct for survival. You will be fighting through free roaming Zombies with missions and objectives set to test the nerve and endurance of all Zombie Infection survivors.
Where will you hide in this secure prison, cells keep people in, but what do they keep out? The area is rumoured to have housed some of the most violent Zombies while a cure was found and experiments performed. Is anywhere safe..........
Your tasks will vary and your team will be work together to complete the set missions in whichever way you see fit before the opposing teams do. The winning team will be extracted and the others left to rot with the walking dead. You dont need to book in as a team though, tickets are available or parties of 1 to 36 (subject to availability) and its a great way to make new friends, either human or undead......

Upon arrival you will be issued with your eye protection and your weapon for the evening: We use life like replica airsoft weapons that fire a 6mm projectile. But don't worry we will train you to use these weapons by undergoing weapons training to ensure you are fit and ready to fight the zombie hordes that lay ahead.
Please make sure you bring sustenance as the event can be demanding at times.
We look forward to welcoming you to Zombie Infection very soon!
** The event starts from the moment you arrive - be prepared.