Chapter 3 | "The Dungeon" - York Age 12+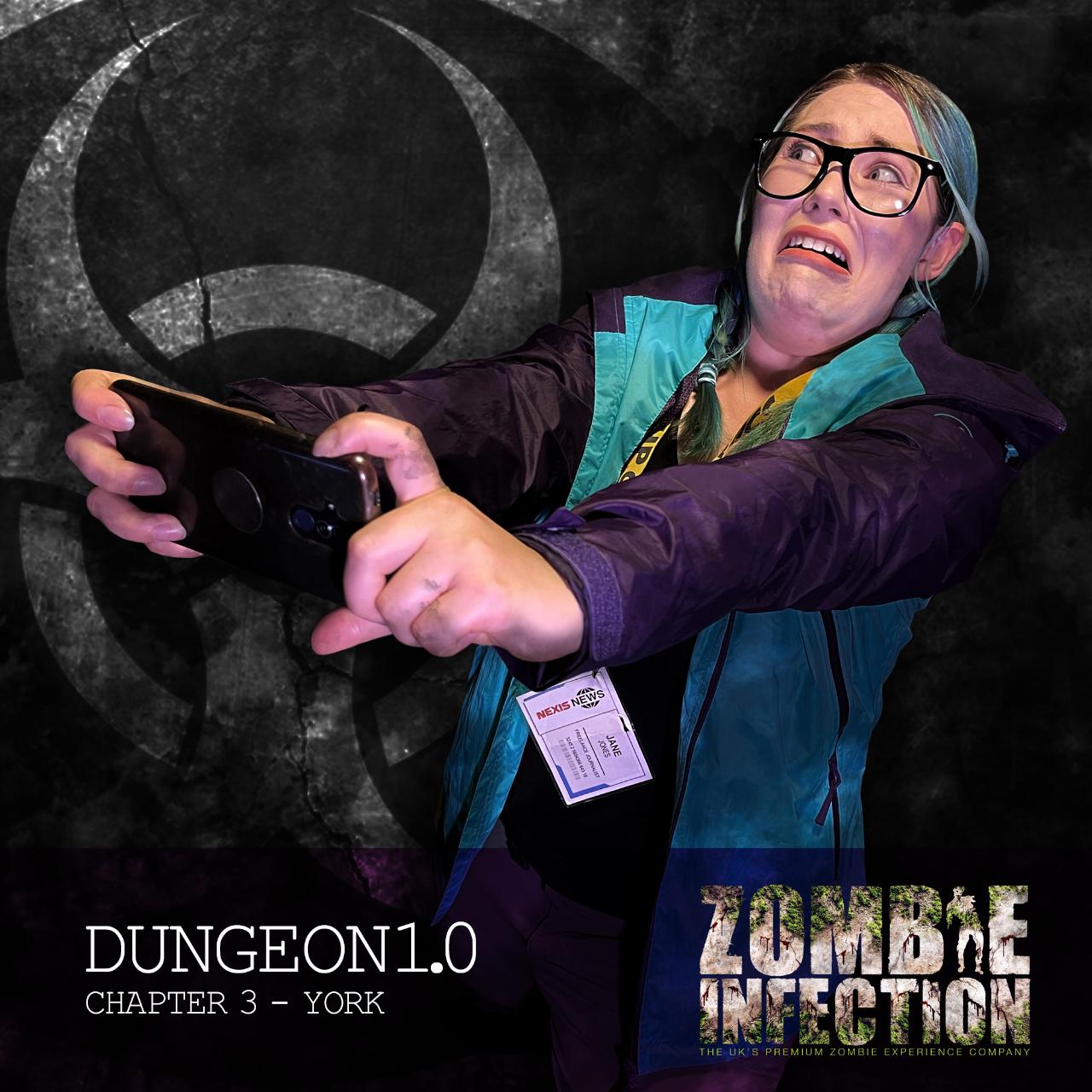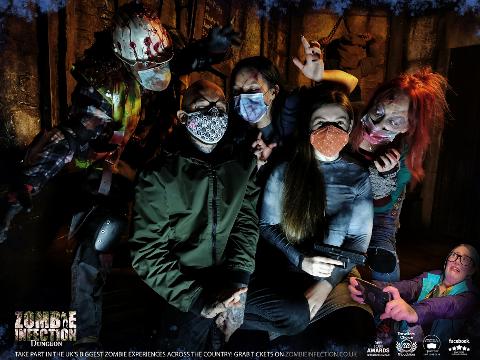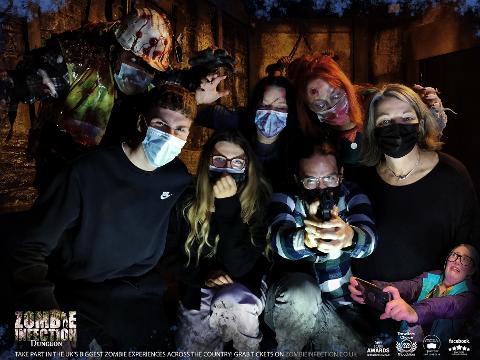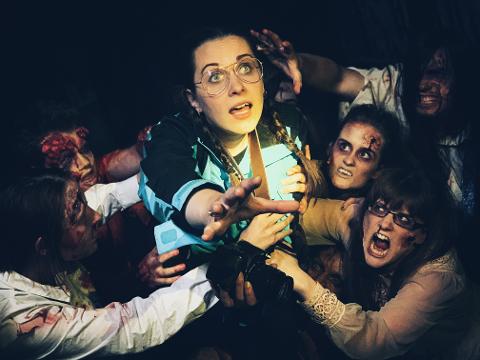 Duration: 75 Minutes (approx.)
Location: York, North Yorkshire
Product code: YKZI
Chapter 3 | "The Dungeon" - York
York Dungeons, 12 Clifford Street, York, Y01 9RD
LAST REMAINING TICKETS! CHAPTER ENDS DECEMBER 2022!
- 75 minutes of award winning immersive entertainment.
- Optional torch upgrade!
- Explore the York Dungeons like never before, after dark!
- Film realistic SFX zombies!
- Free photos with cast and crew on survival as mementos!
- Suitable for 12+
All our zombie experience chapters can be completed in any order or as individual adventures​

Synopsis Chapter 3:- "Whilst the rest of the world comes to terms with the recent news of an evolved version of the virus know as the "Juggernaut Strand" hitting the slums outside the boundary walls and after Ravens Gate in Nottingham become classed as a Dead Zone. Mysterious reports of missing civilians have been surfacing.
Its led a local reporter to a strange building in the heart of York, previously a popular tourist attracting now closed to the public, this building may not be all it appears to be. It's up to Nexis News reporters top get to the truth. What could this mean for the UK? What will they uncover in this dark abandoned attraction. It's time to spill the beans!"
​
An experience that brings together everything you'd expect to see from a world class zombie franchise.

If you were expecting the normal York Dungeon experience think again, the venue will be transformed into an horror playground as you team up with Nexis News to gather evidence, clean out the infected and escape in one piece!

Perfect for not just fans of the zombie genre but anybody looking for a night of pure entertainment. This 75 minute immersive experience will have smiles on faces right from the word go! Intricate story telling, hands on interaction and plenty of zombie annihilating action makes this a perfect attraction for all ages.

Additional Information.



Please note if you are redeeming a "Zombie Experience for Two" voucher please contact our bookings team info@zombieinfection.co.uk with the venue, date and time you'd like to book. If you try and book through the bookings section above you may be asked to pay an additional fee via our automated system!

For any large party or corporate bookings please email info@zombeinfection.co.uk
- Please note this is 12+ under 18+ Must have a guarantor to sign them in on the night.
- Late arrivals or guest arriving intoxicated may be refused entry.
- All bookings are final as per our terms and conditions available on purchase.