York - The Dungeon: Age 12+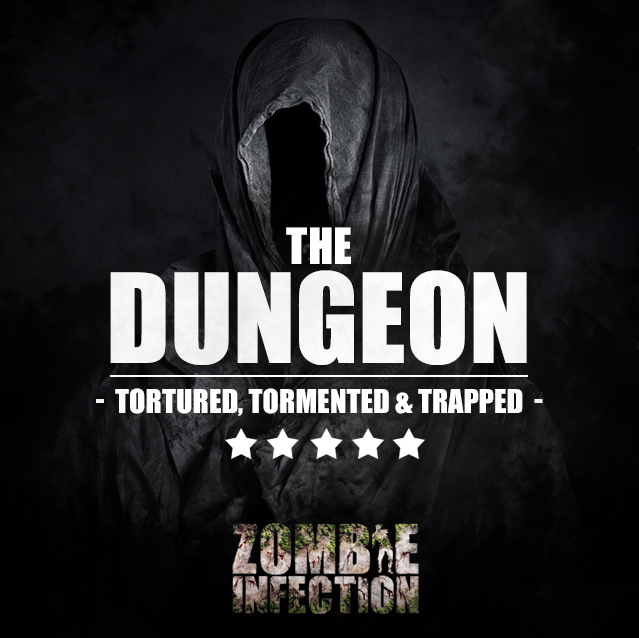 Продолжительность: 75 мин. (прибл.)
Место встречи: York, North Yorkshire
Код предложения: YKZI
- 75 minutes of award winning immersive entertainment.
- Escape room elements to test your brain and your skill.
- Everybody gets a choice of weapons to fight the infected threat!
- Optional torch upgrade!
- Explore the York Dungeons like never before, after hours and drowned in darkness!.
- Free photos with cast and crew on survival as mementos
- Film realistic SFX zombies, trained to keep your heart rate pumping.
- Lower ticket price, same attention to detail and premium quality.
- Max groups 16 so you get that personal touch!
- Suitable for 12+
Synopsis :- " Unknown to the population the virus has hit the shores of the UK at the Newsham Asylum in Liverpool and secretly transferred to a top Harvertech facility in York. Harvertech, a global organisation specialising in bio protection have manipulated an early form of the infection and want to see just how powerful its effects can be! A group of eager tourists hoping to take part in the famous York Dungeons attraction have arrived at the front gate, but their excitement will be short lived… As the group step inside the dungeon walls not all will be as expected as Harvertech release the infection giving them little chance of survival… Could you navigate the dungeon in darkness? Can you work together to find the only exit whilst being taunted by the undead? Well cross your fingers and hope to survive, its time to face your executioner."
New from Zombie Infection comes "The Dungeon
– York". An experience that brings together everything you'd expect to see from a world class zombie franchise.

Fantastically crafted by our experienced ZI team (whom have a national ScareCon award under their belts!) comes the very best entertainment experience for the very best value. You'll be put through your paces as soon as you step foot into this famous UK attraction. If you were expecting the normal York Dungeon experience think again, the venue will be transformed into Harvertech's testing facility with everything you'd expect in your worst nightmare!

Perfect for not just fans of the zombie genre but anybody looking for a night of pure entertainment. This is far more than just an escape challenge, you'll get armed up and have to fight off live SFX actors as they stalk you around this incredible venue. You'll not just leave with everlasting memories but a few sleepless nights guaranteed!

Please note under 18 years of age must be accompanied by an adult (18+), late arrivals or guest arriving intoxicated may be refused entry.