Nottingham - The Forest Age 18+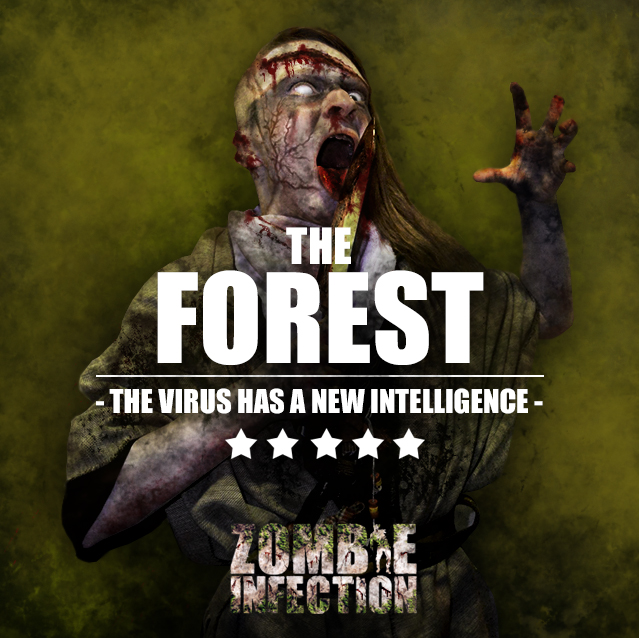 Süre: 2 Saat (Tahmini)
Lokasyon: Nottingham, Nottinghamshire
Ürün kodu: NTZI
Please note if you are redeeming a "Zombie Experience for Two" voucher please contact our admin team otherwise you may be asked to pay the full amount via our system!
Special offer of £69.99pp until DEC 31st 2020! Grab yours now before they run out!

- 2 Hours (approx) of award winning immersive entertainment.
- Basic survival knowledge required.
- Warning this is the ultimate test of survival, you must be physically fit and healthy.
- Warning you will require a change of clothes.
- Warning this is a full contact experience.
- Set in a 25 acre Forest, with camps, towers, trenches, bridges, tanks and no safe zones!.
- Upon survival photos with cast and crew!
- Film realistic SFX zombies
- Limited tickets available!
- 18+ Only
Synopsis :- "With the bag on your back and basic supplies, you'll face not only the infected but a NEW even greater threat to the world. A pod from the Harvertech Juggernaut Research Space Station the 'HJRSS' has crash landed in a near by village. The top secret strand of the progenitor virus has taken on a new aggressive form inside the local villagers blood systems. Can you really stop the virus this time? Work quick, aim straight and stop the most deadly and dangerous threat to date."
Welcome to Sherwood Forest, this huge venue is about to become a Zombie Nightmare... You (as Alpha List civilians) will be tasked with navigating this quarantined zone in an attempt to find the down Harvertech Research Pod, wipe out the threat and clean up the zone so that Nexis News reporters don't uncover the truth!

Things won't be quite that easy... The research station was working on the deadliest strand of the virus, the most aggressive, most intelligent strand they have ever seen. This event is not for the weak and scared. This event will put you through your paces... Blood, sweat and tears will be a regular occurrence as our cast and crew won't be holding back! This is a most extreme event to date and is not for the faint hearted...


Please note this is 18+ only, late arrivals or guest arriving intoxicated may be refused entry. This is a physically intense event. Warning this is a full contact experience and you will get dirty!