Somerset - The Prison Special 'Vampires VS Zombies' Age 18+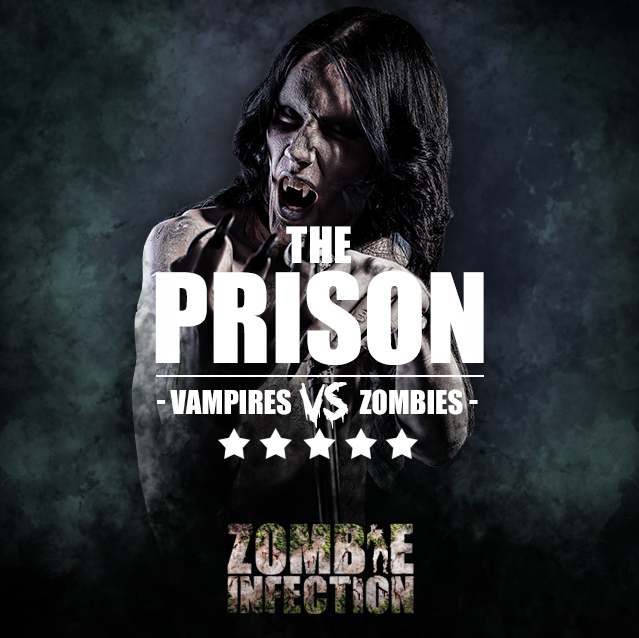 期間: 4 時間 (約)
所在地: Shepton Mallet, Somerset
製品コード: SSSZI
- 4 Hours (approx) of award winning immersive entertainment.
- Set at the famous Shepton Mallet Prison in Somerset.
- You'll be hunted by not just zombies but blood thirsty, intelligent vampire imps!
- Upon survival photos with cast and crew!
- Film realistic SFX zombies
- Limited tickets available! This is a one-off event.
- Maximum teams of 10.
- Stag/Hen/Corporate groups are not permitted.
- 18+ Only
- Book your place for just £50pp upon checkout! Then pay the rest over time!

Synopsis :- "The gates of hell have been opened and only you can close them..
"The Zombie Infection outbreak was only the beginning... Harvertech, in their greed and fear of loosing control turned to the world of myth and legend for answers. In doing so an archaeological dig commissioned in Quarantine Sector Delta at Shepton Mallet Prison unearthed a curse on the world far more powerful and aggressive than anything seen before. Only a brave band of "Delta List Civilians" stand in the way of a blood moon uprising."
Think Van Helsing on acid. The amazing Shepton Mallet Prison in Somerset awaits only the very bravest of stake planting, garlic wearing, sunshine loving heroes need apply! This huge prison has been exclusively opened up for a special one off "VAMPIRES VS ZOMBIES" special! You'll have 4 hours to explore, solve the myths, stop the vampires, clear out the infected in this epic dark world spectacular.

The vampires will provide a new challenge, with increased speed, strength and intelligence a single shot to the head just won't cut it. You'll need to use your additional skills and tools to out smart, trap and execute the blood moon imps.

Capturing everything that's great about Zombie Infection events and adding a new fresh exciting enemy. Expect this event to remove you completely from the real world and place you in an epic fantasy movie fighting along side spiritual witches, hunters and barbarians.

Tickets will be limited. It'll be cold, dark, scary and full of blood, gore and guts. Get the team together for new challenge this spring.

Please note this is 18+ only, late arrivals or guest arriving intoxicated may be refused entry. This is a physically intense event. Stag/Hen/Corporate groups are not permitted and will be refused a refund at the management discretion. The event does contain food, please let staff know of any allergies on the day of event.