Chapter 5 | "The Wasteland" - Bristol Age 12+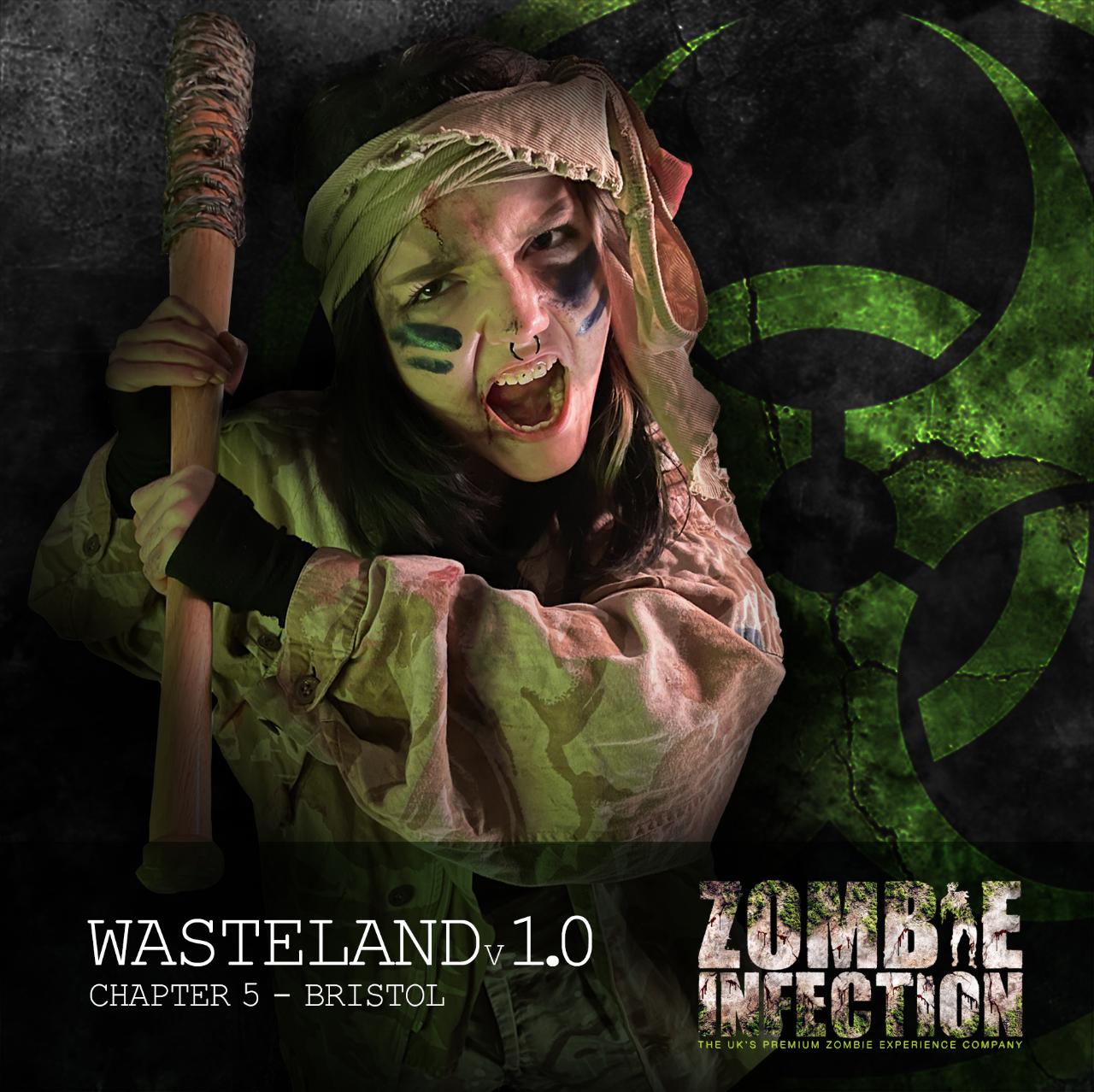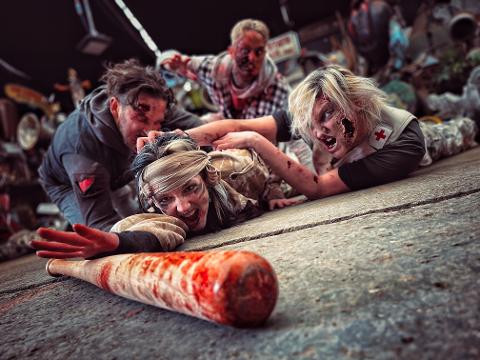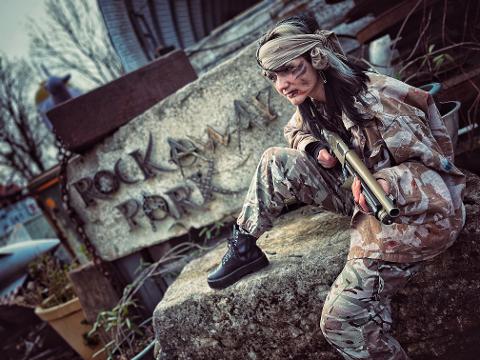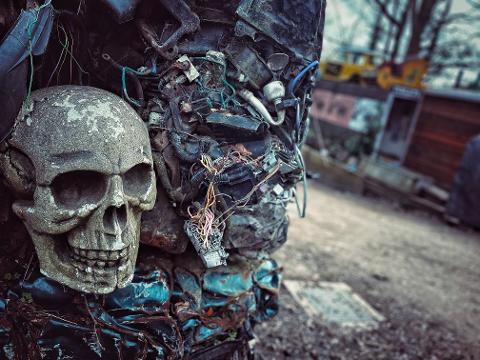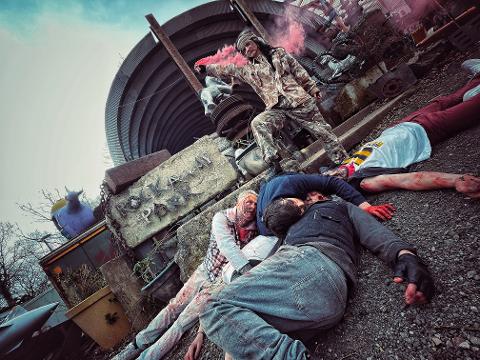 Duration: 75 Minutes (approx.)
Location: Temple Cloud, Bristol
Product code: BSZI
Chapter 5 | "The Wasteland 1.0" - Bristol
Rockaway Park, Eastcourt Rd, Temple Cloud, Bristol BS39 5BU
- 75 minute approx of award winning immersive entertainment in squads.
- Upgrade your weapon!
- Set in a post apocalyptic wasteland environment.
- You'll be taken through different survival training simulations.
- Free photos with cast and crew on survival as mementos.
- Film realistic SFX zombies.
- Limited dates available.
- Perfect for private events and special occasions.
- Suitable for 12+
All our zombie experience chapters can be completed in any order or as individual adventures

Synopsis "The war against the virus outside of the quarantine areas is reaching a climax. Food, medical supplies, weapons, ammo and now soldiers are all becoming hard to find. The apocalypse is taking its toll on those that do not have the comforts that Harvertech provide. Welcome recruit, to Rockaway Park known as 'The Wasteland'.
Far outside Delta Sector's quarantine walls, recently made famous for being the home of Harvertech's new Weapons Workshop, lies a rebel training camp for those that want to step up and fight the latest virus threat. Many survival challenges await new recruits (known as "drakes"). What used to be an old scrap yard has been transformed into a top zombie boot camp for rebel mercenaries, hell bent on stopping the virus, saving lives and taking back whats theirs from their enemies. So gather your fellow survivors and show the big boss man that you've got what it takes to come out a warrior."
Zombie Infection are expanding their Zombiverse to Bristol. This Mad Max style post apocalypse venue is something to behold. With more treasures and trinkets than you'll see anywhere else this place is the perfect fit for the Infection Rebels training camp. Come face to face with the rebel leader as they put you through the ultimate survival test for a shot at fame and glory!"
This event is sure to stand out and provide a perfect taster for our longer two hour events. It will offer something different to other chapters in its evolved team building format and is sure to align itself with the quality, enjoyment and detailed delivery you'd expect from a double award winning zombie experience company.
So grab your team together, wrap those head bands and rip off those sleeves, zombie boot camp awaits!
Additional Information.
Please note if you are redeeming a "Zombie Experience for Two" voucher please contact our bookings team info@zombieinfection.co.uk with the venue, date and time you'd like to book. If you try and book through the bookings section above you may be asked to pay an additional fee via our automated system!
For any large party or corporate bookings please email info@zombeinfection.co.uk
- Please note this is 12+ under 18+ Must have a guarantor to sign them in on the night.
- Late arrivals or guest arriving intoxicated may be refused entry.
- All bookings are final as per our terms and conditions available on purchase.